Credentials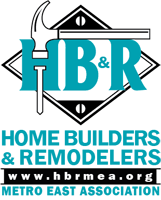 Home Builder & Remodelers Metro East Association
The Home Builder & Remodelers Metro East Association is a professional organization of more than 250 builders, developers, remodeling contractors, specialty trade contractors, and associate members. The HB&R's mission is to promote, educate and advocate for the Residential Building & Remodeling Industry; providing resources that benefit industry professionals and consumers in the communities they serve.
---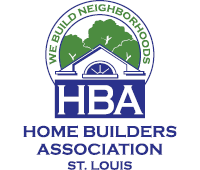 Home Builders Association of St. Louis & Eastern Missouri
With origins dating back to 1934, the Home Builders Association of St. Louis & Eastern Missouri helps create a region that promotes and protects the viability of the building industry by serving its members, who strive to meet the housing needs of our neighbors.
---

Rotary Club of St. Louis
The Rotary Club of St. Louis, the 11th club organized and admitted to membership in Rotary International, has served the St. Louis community for over 100 years. Historically, Club 11 has focused on local community service in disadvantaged areas of St. Louis, with the ultimate goal being to provide humanitarian service, encourage high ethical standards in all vocations, and help build goodwill and peace in the world.
---

Better Business Bureau (BBB)
BBB maintains Business Reviews on more than 4.5 million businesses and rates them based on complaint histories, responsiveness to customers, licensing, legal and government action, and other factors. Only Accredited Businesses that meet the BBB Code of Business Practices are permitted to display the BBB logo in their marketing and place of business.
---

LiftMaster ProVantage Authorized Dealer
LiftMaster® ProVantage Dealers are full-service dealers recognized for premier sales and installation levels of LiftMaster products.